So you have heart problems? Stay away from this game because it is intense.
Escape From Tarkov is a hardcore open world FPS featuring RPG elements in the fictional war-torn region of Tarkov. Join one of two ideologically opposed Private Military Corporations: corporate backed USEC or Russian-created BEAR. Complete story-driven quests either alone or with comrades, raiding huge locations to unravel the mysteries driving the war. Monitor your status by ensuring your blood pressure, toxication, stamina, tremors, and more are stable. Level up and train nearly 100 skills in RPG fashion to enhance your character's prowess and survive the harsh reality. Form a clan with other players and hunt down vagabonds or create a trade network to reap enormous profit.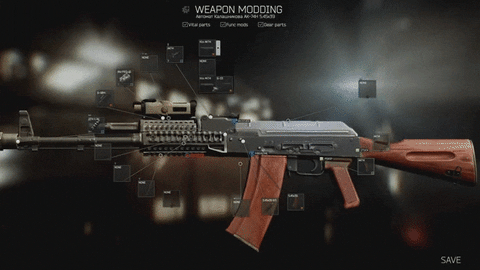 It features simulator like gameplay, figuring out how to reload your weapon will also not be easy in the first few matches. But wait! If you want to test their game you need to fork out €34.99. Game Video Here The first few matches I spent more time trying to figure out the stash then actually playing. You need to manage your inventory. If you die you lose! don't try to be Rambo it will not work! The more rogue like you are the better! At the moment there are 3 maps that you can play. Scenarios and ambient graphics are awesome with some dynamic environment weather which still needs some improvements. Overall it's a great game to try if you are an FPS player.