Here's a quick question for you guys today: What would you do if your hard drive died right now and you lost everything on that hard drive?Would you be worried because you didn't back everything up?
Well if you answered yes then you probably need to get a backup Hard Drive or maybe even backup to the cloud or both. This article is going to explicate about why you need to back up right now if you haven't already.
You should be backing up your data no matter what because a lot of things can happen that can cause your computer to fail whether it's a virus, power outage or power surge, your computer Hard Drive will definitely wear out someday and you won't even be able to prepare for it unless you've already backed up all your data.
Backup option 1: External Hard Drives
External Hard Drives are extremely cheap these days so you really have no excuse. You probably don't have that much data that you need to back up but it's crucial and you probably aren't investing in as much in backing it up as you should be if at all.
Schedule backup is a good solution to backup regularly and keep all the data safe in the event of disasters. With Windows 7 automatic backup, you don't have to remember to back up your files, if you want to backup Windows 7 automatically, it's improved "Backup and Restore" feature may help you create safety copies of your most important personal files. With schedule backup, there is nothing to worry about even you don't have the time to backup your computer.

If you buy an external hard drive which isn't even that expensive, then windows 7 and windows 10 actually have a built-in feature that allows you to backup certain types of data automatically, you don't even have to worry about it and you don't have to buy any software to do it, it's built right in. There are a lot of tutorials online where you can just google it and find out how to exactly do this, I'm not going to explain it but you can learn from the source I quoted above.
Backup option 2: Cloud Backup
Cloud back up is another good alternative to External Hard Drives, if possible you should also upload your important data to the cloud or somewhere off-site in addition to your local backup. Amazon for example has a backup service called "Amazon Glacier" for files that you are not going to access very often (long-term backup) or you can use something more simple such as Google Drive, Dropbox or Microsoft SkyDrive. You're going to have to pay for some of these but it's definitely worth the peace of mind.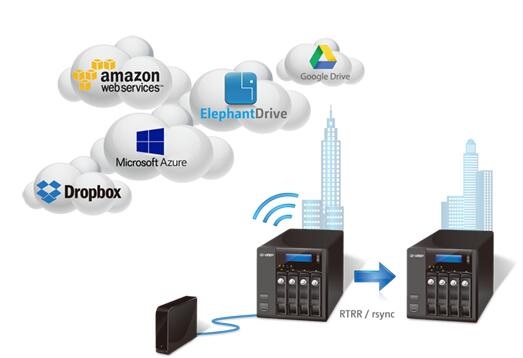 Think about this, maybe you have a flood or a power surge that destroys all your electronics in a certain room and you can't even use the backup anymore, you have that external backup as a secondary backup and you won't even have to worry.
I even once heard a story about someone's computer which was stolen along with the backup so they couldn't even get their files back. External backup is definitely the way to go if you can afford it, it's not even that expensive. For example, I have a hundred gigabytes on my Google Drive and I think it's only about five dollars a month, it's definitely affordable and I can keep all my files backed up so I don't have to worry about losing them.
If you lose all your data, don't say I didn't warn you. It could happen at any time and I highly recommend getting some sort of backup service or just buying an External Hard Drive and it shouldn't be a problem.